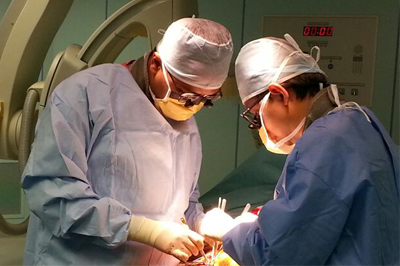 Investigations & Treatments
Our clinic employs modern methods of investigation and management of venous disorders. Most patients with varicose veins no longer require traditonal open surgical treatment. We offer the state-of-art modern varicose vein treatments. They offer great advantages and work as well as or better than open surgical treatment.
New technology for targetted endovenous therapy: The VNUS Closure Procedure Using ClosureFAST Catheter
The Versajet system allows a surgeon to precisely select, excise and evacuate nonviable tissue, bacteria and contaminants from wounds, burns and soft tissue injuries.